WALTONVILLE COMMUNITY CHURCH CURRENTLY SUPPORTS SIX MISSION PROJECTS:

MT. VERNON CHRISTIAN SCHOOL-www.mtvernonchristian.com
BIBLES FOR THE BLIND-www.biblesfortheblind.org
BAPTIST CHILDRENS HOME AND FAMILY SERVICES - www.bchfs.com
BIBLE TRUTH BROADCAST-www.bibletruthbroadcast.org
AFRICAN INLAND MISSION-www.aimint.org
FLIGHTS FOR CHRIST-www.flightsforchrist.com

YOU MAY ALSO VISIT OUR SISTER CHURCH MT. VERNON BAPTIST TEMPLE-www.mtvernonbtc.com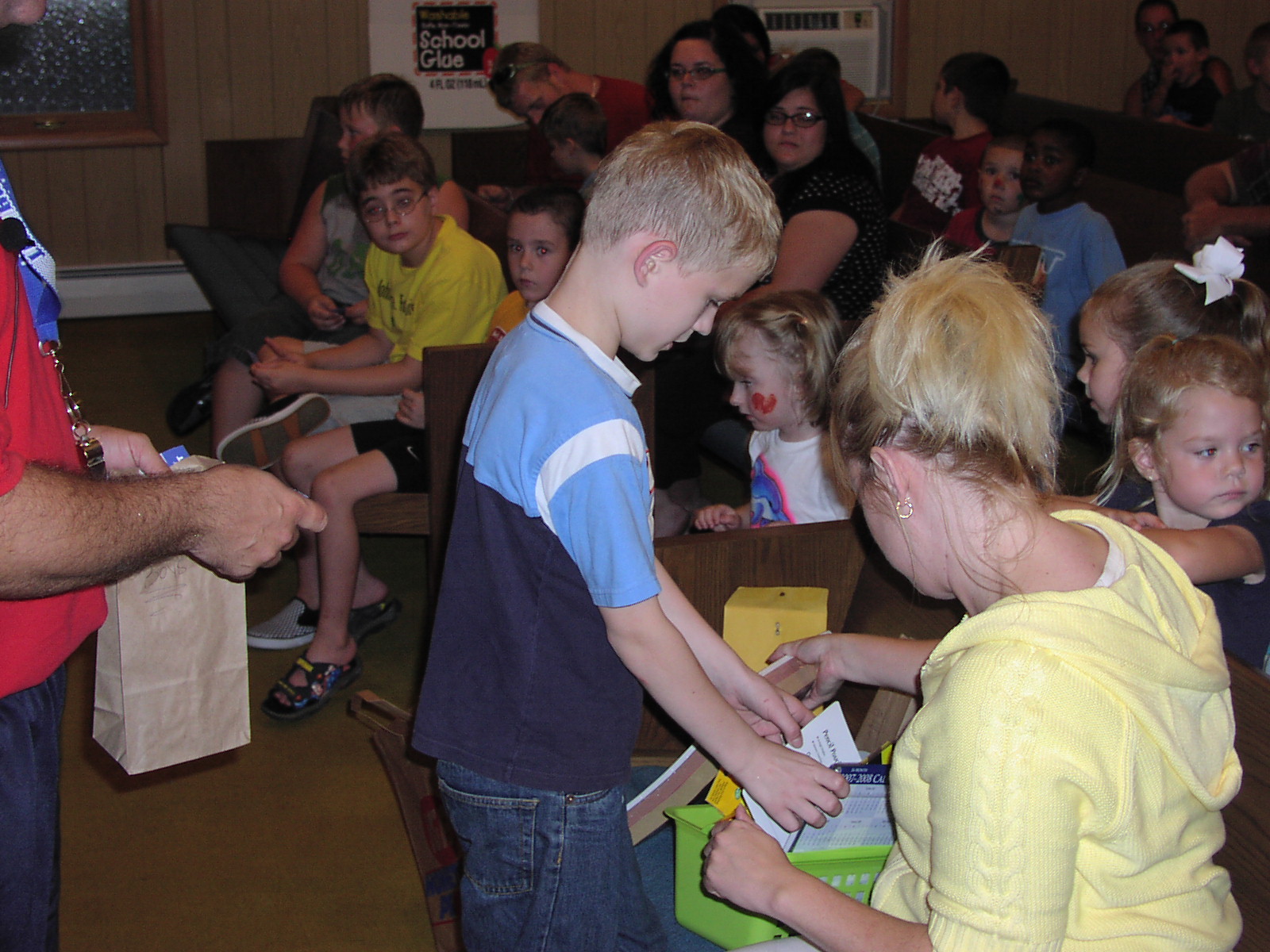 THE LATEST FROM BIBLES FOR THE BLIND AND VISUALLY HANDICAPPED INTERNATIONAL:

Thank you so much for your  prayers and your gifts to the Reedy family and Bibles for the Blind.  I am very happy to report that God has used you to help completely erase all of the bills that we had hanging over us in 2008.  Everything is completely paid off and we are back in the black once more and at this point we owe no man anything! Please rejoice with us. That is such a relief to me!
We have three prayer requests:
1.  When the support level dropped so low, we put all new projects on hold.  No tracts or devotionals, no new computer projects;  nothing except the printing and distribution of God's Word in braille with the supplies we already had on hand. Please pray that our support level holds in this new year and that God will give us wisdom about how to proceed with these projects.
2.  We need a new supplier for braille paper.  We received some shipments of substandard quality material from our supplier and had to send it back, so we feel that God is leading us into a relationship with another supplier.  We have sent samples of what is needed to the perspective new suppler and I trust that we will soon be on track.    Please pray for us to find quality material from a reliable supplier at a good price.
3.  I have the hives again.  As some of you know, I went through quite a bad time with the hives from May until October of last year and they are now back again.  This time, I am being tested to try to find the problem.  I am still working every day, but, if this continues, it will limit travel for the ministry until the hives are gone.  Please pray.
Thank you again for caring about this family and the work God has given us to do.  We wish you God's best in 2009.
BIBLES FOR THE BLIND AND
VISUALLY HANDICAPPED INTERNATIONAL